GROWTH COURSES are taught at various times throughout the year. These courses focus on a particular topic or book study and will help you grow in your spiritual life. They have a specific begin and end date.
Fall 2016
CRAZY LOVE: OVERWHELMED BY A RELENTLESS GOD

BEGINS SEPTEMBER 8
THURSDAYS, 9:30 - 11:30AM, YOUTH/CR BUILDING
FOR WOMEN ONLY. JOY Bible Study is for all women. Come, bring a friend, make a friend. Do contemporary believers live the radically committed life Jesus calls his followers to live? The God of the universe is crazy about you! His love is the most powerful thing in the world and He wants to give it to you, so you can live for Him. Sharing from his own life struggles and sacrifices, author Francis Chan issues a call for selfless, Christ-like living. Let the love you have received from God impact your life like never before. Cost for both books (book & workbook) is $13, due the first day of class.
Facilitator | Joan Cole 

# of weeks | 10
To Sign Up | Click here

HERE AND NOW...THERE AND THEN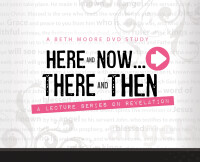 BEGINS SEPTEMBER 13
TUESDAYS, 6:00 - 8:00PM, DOT WOOD ROOM
FOR WOMEN ONLY. FAITHFUL SISTERHOOD Bible Study is for all women. In this DVD study, Beth Moore presents many points of view, allowing women to decide for themselves when the interpretation varies among scholars. She teaches that God is as specific about what He does reveal as He is about what He does not reveal.
Facilitator | Michele Kent 

# of weeks | 11
To Sign Up | Click here

ALPHA

BEGINS SEPTEMBER 18
SUNDAYS, 9:45AM, SHARKY'S BEACHFRONT RESTAURANT
PUB Life Group is for everyone. Join us as we follow the Alpha Study. We'll explore the Christian faith in a non-threatening, low-key, friendly, and fun environment.
Facilitator | Andy Wise 

# of weeks | 10
To Sign Up | Click here

CHRISTIAN TO THE CORE

BEGINS SEPTEMBER 7
WEDNESDAYS, 6:00 - 7:00PM, F105
Did you join Woodlawn recently? Then this is the next step for you. Christian to the Core explores the Eight Core Values of the most vibrant and dynamic Christians on planet earth. Each session gives biblical foundation, personal reflection, group discussion questions, and practical application. Cost of book is $5, due the first day of class.
Facilitator | Joe Lay 

# of weeks | 12
To Sign Up | Click here

WOODLAWN WAY

SUNDAY, SEPTEMBER 11
SUNDAY OCTOBER 16
SUNDAY, NOVEMBER 13
Sign up for one of the dates above.
CLASS WILL MEET 8:00AM - 1:00PM IN ED114
The Woodlawn Way is a four-part introduction to the life and membership of Woodlawn UMC. All four parts are covered in one convenient class where you will learn the fundamentals of the Christian life, as well as the opportunity for church membership.
To Sign Up | Click here